How to replace an original Aim Solo battery for under 8 bucks, including where to find a suitable replacement battery and required specs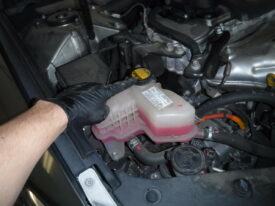 Guide to changing Toyota Camry Hybrid inverter coolant, including information on running the inverter pump with an aftermarket TechStream-compatible OBD USB cable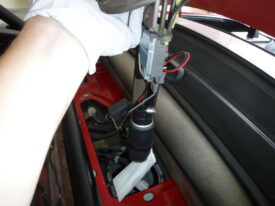 Guide to Miata fuel pump replacement, showing replacing the stock fuel pump with a DeatschWerks DW200, also applies to Walbro 190 or 255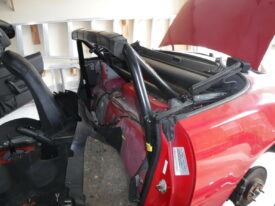 Guide to removing a Miata Harddog rollbar, done in this case in order to perform a fuel pump upgrade, but also useful for installation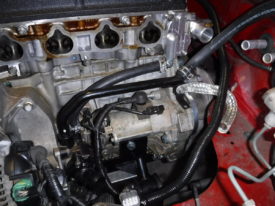 Guide to engine grounds for a K24 swapped Miata, including what to buy, where to place them, and how to test them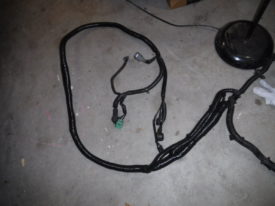 Guide to starter and alternator wiring for a K24 Kswap into a Miata, including what materials you need and how to connect it
Guide to kmiata header and exhaust installation including clearances, bolt directions, gasket assembly, and exhaust options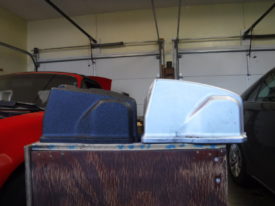 Guide to options for achieving K24 Miata hood clearance with an NA Miata, including hood trimming, slashcut valve cover, and subframe spacers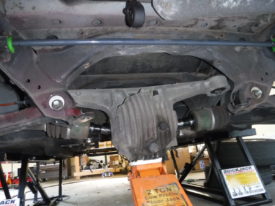 Guide to performing a 90-05 Miata Torsen differential swap, with pictures and parts links including how to swap housings and change bushings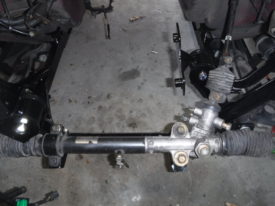 Guide to swapping the steering rack and subframe as part of a K24 motor swap on an NA Miata using an NB rack and a KMiata subframe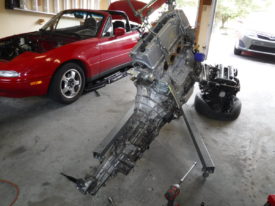 Guide to transmission installation with KMiata adapter for a K24 swapped Miata, including notching the transmission and bolt locations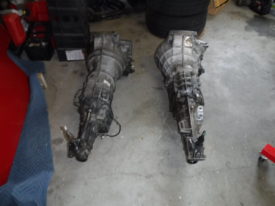 Rewiring the Miata 6-speed for an NA Miata, showing how to swap speedometer sending units and rewire the reverse light to function correctly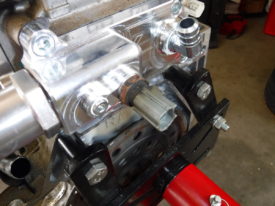 How to do K24A2 external engine prep as part of a K24 Miata swap, including the preparing the coolant neck and coolant lines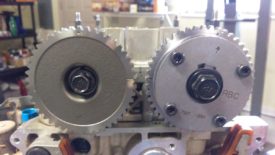 Complete guide to K24 Miata Swap K24A2 engine internals prep including replacing the oil pump, timing chain tensioner, cam gear, and oil pan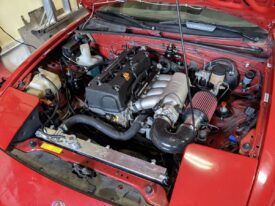 Complete guide to a K24 Miata Swap, including step-by-step pictures swapping a k24a2 into a 1997 Miata using the KPower swap kit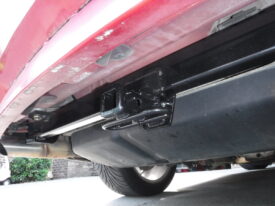 I like to mountain bike. To transport my bikes, I usually use a hitch-mount rack. Initially, this was the Swagman XC2, which worked very well for the price and is in the picture below. Once I got a full suspension mountain bike, I wasn't as comfortable with how it secures the bike via the frame. […]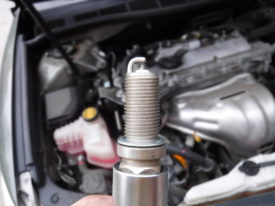 Instructions for Toyota Camry Hybrid spark plug change, including links to all tools and parts required to complete the job properly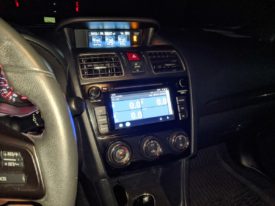 Guide to running a lap timer on Android Auto, including RaceChrono, Harry's Lap Timer, or Track Addict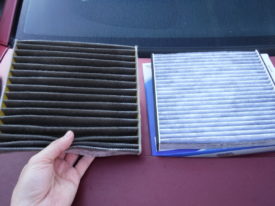 Guide to cabin air filter replacement on a 2012 to 2017 Toyota Camry, including a link to the correct filter to order and pictures of installation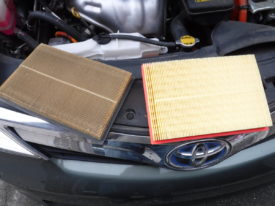 Guide to 2012 Toyota Camry Hybrid air filter replacement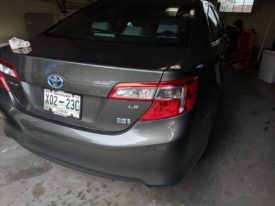 Guide to brake light replacement for the 2011-2019 Toyota Camry, and likely similar for related models like the Prius, Corolla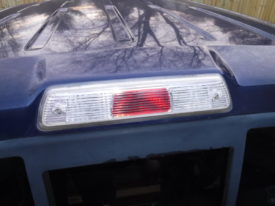 Guide to fixing a third brake light leak on a 2009-2014 Ford F-150, also generally applicable to other year F-150s and trucks with correct gasket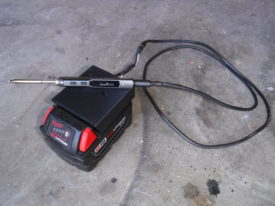 Guide to making an adapter for drill battery power for a TS-100 soldering iron, with links to the parts required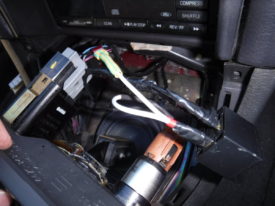 Guide to converting 12V power to turn off on the front power outlet when the car turns off in a new edge Mustang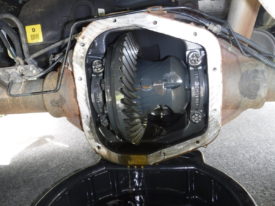 F-150 Transfer Case, Front and Rear Differential Fluid Replacement, including fluid type and capacity and an easy approach to the front differential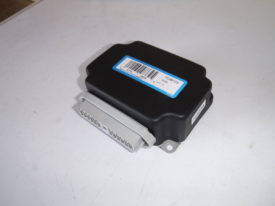 How to replace a 99-04 Mustang Relay Control module and low pressure switch to fix a Mustang AC compressor that won't kick on
Pictorial guide to 94-04 Mustang front wheel hub replacement, including replacement part numbers, tools required, and torque values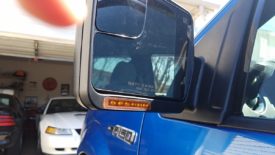 As you can tell by the theme of my F150 upgrade articles, I bought a very basic truck with almost no options on it. Internet wisdom enlightened me to the fact that the fancy mirrors on higher end trucks are actually plug-and-play with all F150s. Thus, features like the puddle lamps and heated mirror […]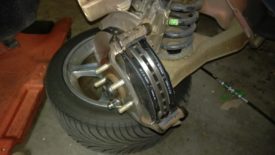 Guide to changing brakes on a 99-04 Mustang GT, including references to all the parts and tools you'll need to complete the job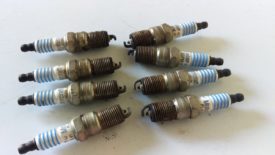 Guide to replacing spark plugs on a 99-04 Mustang, including part numbers for new plugs and list of tools required for installation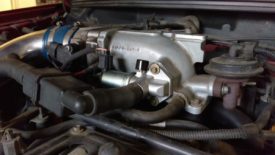 Guide to 99-04 Mustang idle air control valve replacement, including the appropriate replacement part and torque specification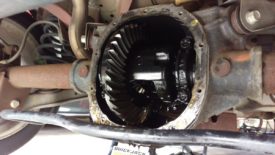 94-04 Mustang rear differential oil replacement including how to remove and reinstall the cover, plus links to an optional new cover with a drain plug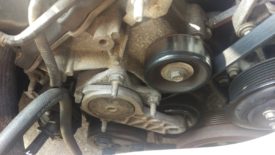 Guide to 96-04 Mustang GT/Cobra Belt tensioner replacement, including replacing the belt, what tools are required, and what parts to use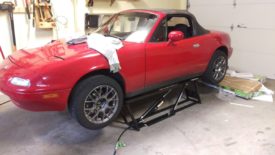 A Quickjack Bl-5000SLX Review that includes comparison to MaxJax, Ezcarlift, and Full-height Lifts, as well as whether it will fit an NA Miata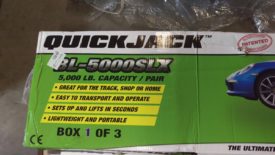 Quickjack BL-5000SLX Setup Guide including gotchas and details missing from Bendpak/Ranger's included manual, such as priming the power unit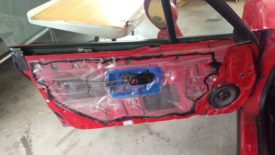 A guide to regreasing slow Miata windows, including how to disassemble the door without breaking anything and where to buy lubricant and bushings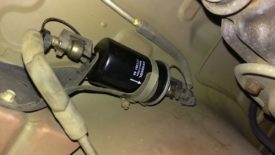 Complete guide to 99-04 Mustang fuel filter replacement including links for the quick disconnect tool to use and replacement fuel filter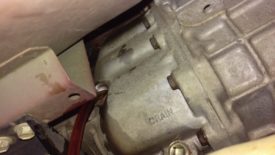 Guide to performing a 99-04 Mustang transmission fluid change, including tools required, fluid capacity, and what kind of fluid to use
Guide to 94-04 Mustang Trunk Lift Support Replacement, including the parts to buy, to fix a trunk that won't stay open on its own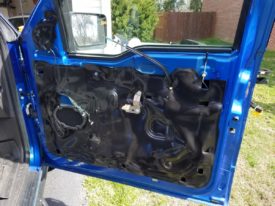 This is my writeup on 2009-2014 F150 Door Panel Removal. The first thing I recommend doing is getting an old flathead screwdriver that you won't miss, put some heat to the tip of it with MAP gas or a butane torch, and bend the tip of it so its perpendicular to the rest […]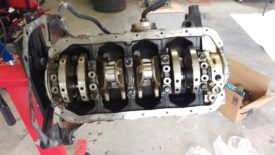 Step-by-step pictures showing disassembling a miata short block, including where every bolt goes, as well as removing the crank, pistons, and rods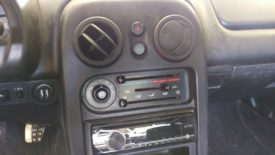 Guide to installing eclipse vents in a Miata, including which model years to source, cutting the new vents down, and sanding the face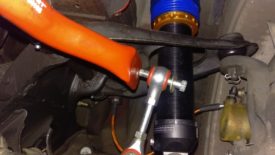 Installing a racing beat sway bar and end links into your Miata, including trimming the bushings to prevent binding and adjusting preload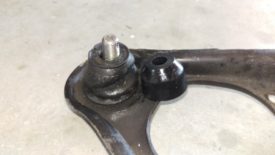 Moog ball joint boot defect in their Miata K500210 problem-solver ball joints and how to fix it with an $8 set of Energy Suspension boots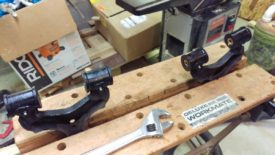 Miata Control Arm Bushing Replacement without needing a press using free specialty tools from Autozone's Loan-a-Tool program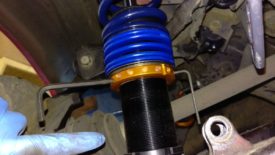 Guide to installing coilovers in a miata, including the long bolt method, as well as how to properly torque everything down afterwards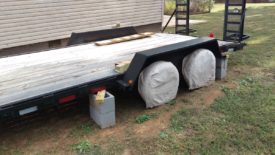 Storing a trailer to maximize tire life, including how to lift the trailer and put the frame on cinderblocks, as well as covering the tires
Installing Miata stainless steel brake lines from 949Racing, including which line goes in which corner and what tools are required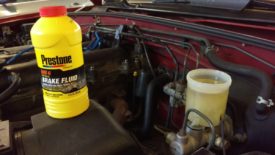 A complete guide to bleeding Miata brakes, including materials required and a step-by-step procedure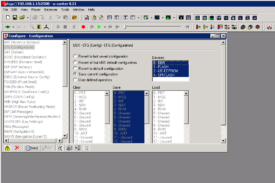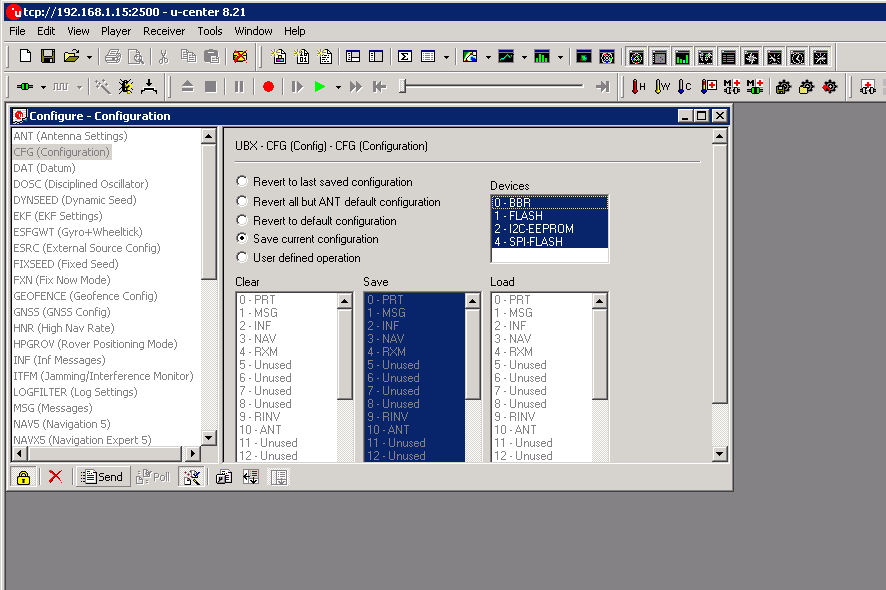 How to set a U-Blox or Reyax GPS receiver to 10hz, including the sub-$50 DIY Bluetooth GPS receiver mentioned in another article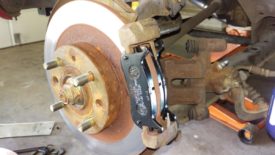 Changing brakes in a miata, including swapping pads, rotors, and calipers, and bleeding the brakes with fresh fluid afterwards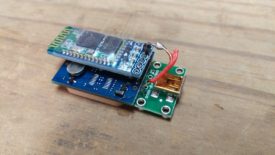 DIY 10hz bluetooth GPS receiver for use with Harry's Lap Timer, RaceChrono, iPhone, and Android that costs less than $50 in parts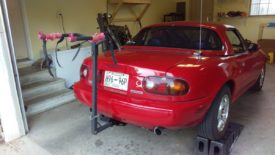 Miata hitch installation using a Curt hitch from Amazon, using alternative mounting with grade 8 bolts, and discussing different hitch options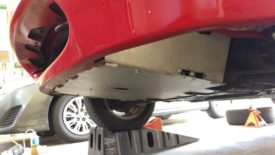 A Miata LRB Speed under tray review, including how well the aluminum material and design work and how I fixed the rattle noise mine made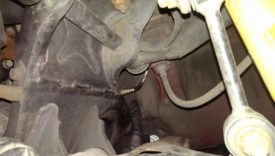 Miata O2 sensor replacement guide including how to do both front and rear sensors, as well as direct vs universal fit sensors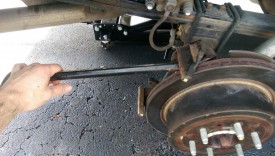 Writeup on how I changed brakes on my 11 F150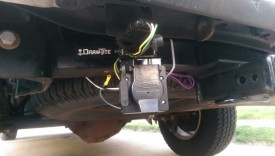 Adding a Trailer Brake Controller (TBC) to my '11 F150 which didn't have a factory tow package.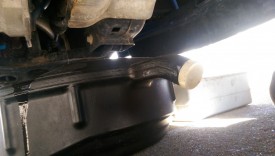 Quick tip on how to change the oil on a 5.0 Coyote F150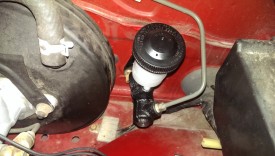 Miata clutch master slave and line replacement, using a stainless steel braided replacement clutch line, eliminating the loops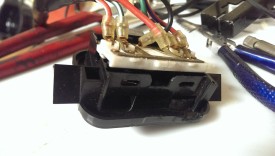 Miata window switch repair writeup, detailing fixing a failed power window switch using some solder and sandpaper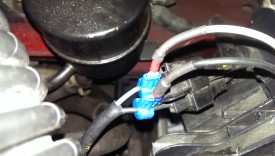 Parallel fan wiring for a Miata so that both the driver and passenger side fans turn on based on engine temperature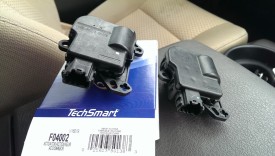 Step-by-step writeup on replacing an f-150 blend door actuator, silencing the popping noise you get when you turn the AC to full cold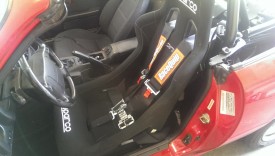 Installing a racing seat and harness in a Miata, using a Sparco Sprint, Racequip 5-point belts, and removable mounts without cutting the floor pan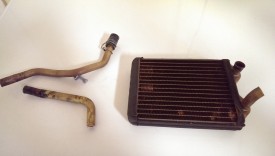 Replacing a 94-97 Miata heater core with either a 90-93 or a 99-00 replacement including procedures for both types of replacement core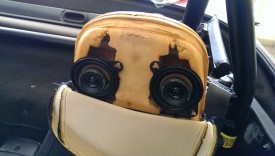 Installing DIY miata headrest speakers using commonly available 3.5″ speakers, including wiring if the factory wiring is not present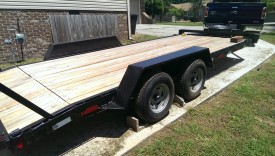 Repacking trailer wheel bearings on a standard car hauler, including jacking up the wheel and disassembling the hubs, plus EZ-lube usage
There is a lot of discussion and disagreement out there regarding Ford 4.6L engines and their coolant flow. Several companies out there offer a "head cooling mod" (HCM) which takes coolant flow from the driver's side cylinder head and, rather than dead-ending it like stock, ties it into the heater supply tube with the […]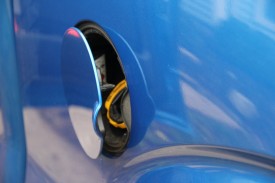 Fuel door repair on an 09-11 F-150, in the event that it comes loose and will no longer close properly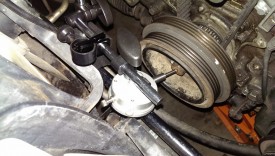 How to use a dial indicator and pry bar to get a crank end play measurement on a Miata motor to determine if there is a thrust bearing issue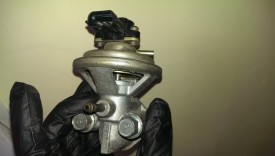 Adapting a pre-96 EGR Valve to work on a 96-97 Miata, saving money since pre-96 EGR valves are easier to obtain and more widely available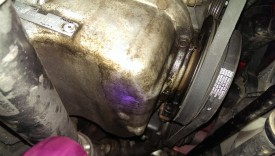 Using a UV light to help determine exactly from where a car is leaking oil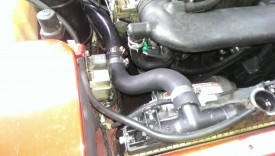 How to install an m-tuned Miata coolant reroute with pictures including thermostat and hose part numbers, as well as how to avoid common problems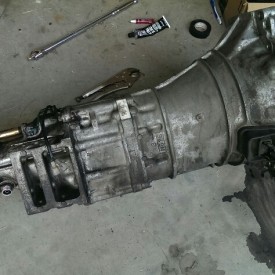 How to change a Miata clutch as well as replacing all of the transmission and rear engine seals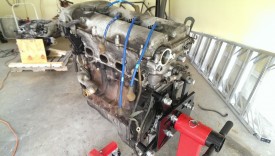 Cleaning up a motor and replacing the timing belt, water pump, crank and cam seals, and valve cover gasket with it on a stand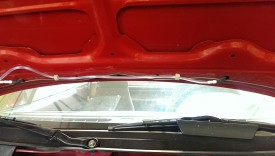 Guide to replacing the wiper hoses in a miata including part numbers and pictorial instructions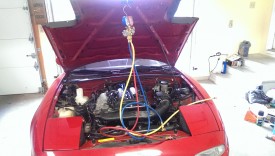 Recharging car air conditioning properly using a vacuum pump, manifold gauges, and r134a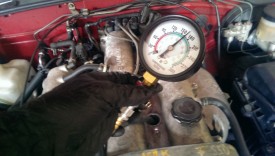 How to compression test a Mazda Miata; this also serves as an overview for how to generally compression test any other vehicle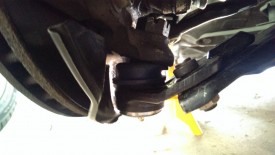 How to replace a lower balljoint on a Scion Tc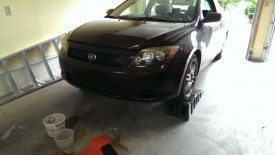 How to do a coolant flush on a Scion Tc with Zerex coolant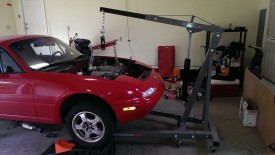 Step-by-step instructions on how to remove the engine from a Miata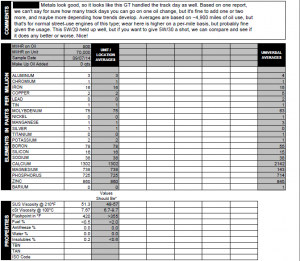 Blackstone Used Oil Analysis on a 99 Mustang GT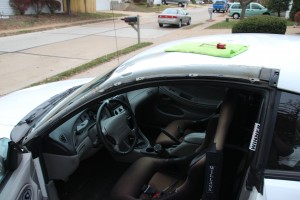 Removing Exterior Sail Panels on SN95 Mustang (94-04)
Guide to outer tie rod end replacement, done on a Scion Tc but should apply to most cars.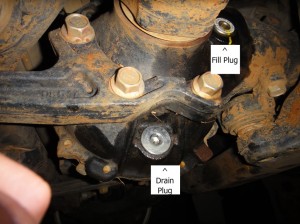 How to change the front differential and transfer case gear oil in your 2005+ Toyota Tacoma